The safety of all the Crossing Kids is our number one priority. In addition to a secure check-in process, every volunteer and Staff Member undergoes a background check and orientation process before serving.
We are passionate about creating an atmosphere where kids experience God in a way they won't forget. Each Sunday, parents have the freedom to worship in the main service while their kids are safe and secure praising God, meeting new friends, and learning God's Word each week.
Your first visit
Here's what to expect when visiting Kidz Crossing for the first time:
First, find the area marked for check-in. There we will meet your family, check your child into our system, and then one of our volunteers will lead your child to their age-appropriate room.
If you have never checked in your child using our secure process of Planning Center Check-Ins, you have an option to pre-register your child(ren) below. We will enter in your information so at your arrival, check-in will be easy and secure.
Pre-Register
How check-in works
Before Service: You can check-in your child at any available kiosk. After finding your child's name in the database, you and your child will be given matching name tags that are exclusive to your family and your visit. Your child will need to wear the name tag portion while you hold on to the matching tag.
After Service: After the service is complete, you will return to your child's room and show your tag in order for your child to be released back to you.
During Service: In the event that we need to contact you during the service, a volunteer will notify you by texting the number you provide during registration. We ask that you exit the auditorium immediately and look for a staff member or volunteer who will direct you to your child's room.
Early Childhood
Children, 6 weeks to preschool, are welcomed in an engaging and fun experience. Kids will learn how much God loves them, what a special creation they are, and how Jesus wants to be their best friend forever. We teach age appropriate lessons, engaging the kids through interactive bible stories, crafts, and games.
BABY BOULEVARD // infants 6 weeks - 24 months
TODDLER TOWN // toddlers 2 - 3 years old
PRE-K PARKWAY // preschoolers 4 - 5 years old (fully potty-trained)
Elementary
In Crossing Kids, children Kindergarten through 5th grade experience God in a way they won't forget through exciting series they won't want to miss. We worship, have fun, and laugh a lot! Our goal is to give kids a strong foundation in God's word as we pour into them the truth that Jesus loves them and has an awesome plan for their life. We want our kids to love God and love church!
Wednesdays
We have several programs available for kids on Wednesday nights from 7-8pm including a discipleship classes for preschool and elementary ages.
RAINBOWS // 3-5 year old
Rainbows is class for preschoolers that launches little hearts into the exciting journey of discovering God and His great love. Noah's Ark provide an exciting theme for the Bible stories, crafts, activities and games.
THE ZONE KIDS // K-5
The Zone Kids is for grades K-5, this class is designed for our kids to grow in their faith and knowledge of Jesus through mid-week lessons that reinforce the scripture and teaching from Sunday mornings.
JBQ // K-6
Junior Bible Quiz is a ministry that allows parent and kids, grades K-6, the chance to put into practices their Bible knowledge. Asking question and given answers in fun competition encourages kids to learn more. You can start JBQ with minimal experience and grow from there. We compete with local churches in quiz meets once a month throughout the Fall and Spring.
Meet our Kid's Pastor
Mandy co-founded The Crossing and has served in our kids ministry from the very beginning. She has a Bachelors in Education and an Associates in Bible. Mandy is a licensed minister and is a full-time 5th grade teacher.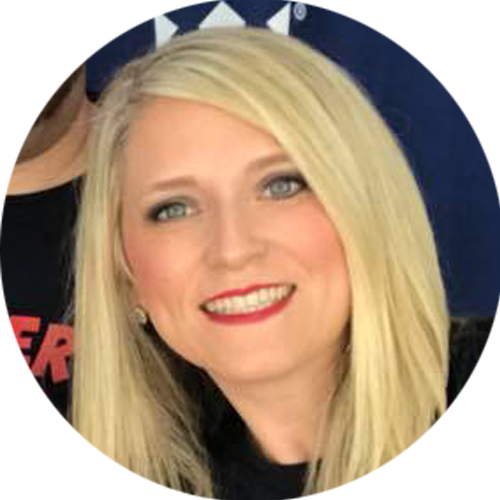 Got questions?
If you have further questions concerning our Crossing Kids experience or visiting The Crossing with children, simply click the button below and get in touch with us!